The International Day of Women and Girls in Science is dedicated to empowering women and achieving equal access and participation in science.

...
READ MORE
---
2A Pharma celebrates its 5th anniversary
On December 12, 2021, it has been five years since 2A Pharma was founded.
This is a good time to look back and be proud of what we've accomplished. Watch the video to see the highlights of the past 5 years.
READ MORE
---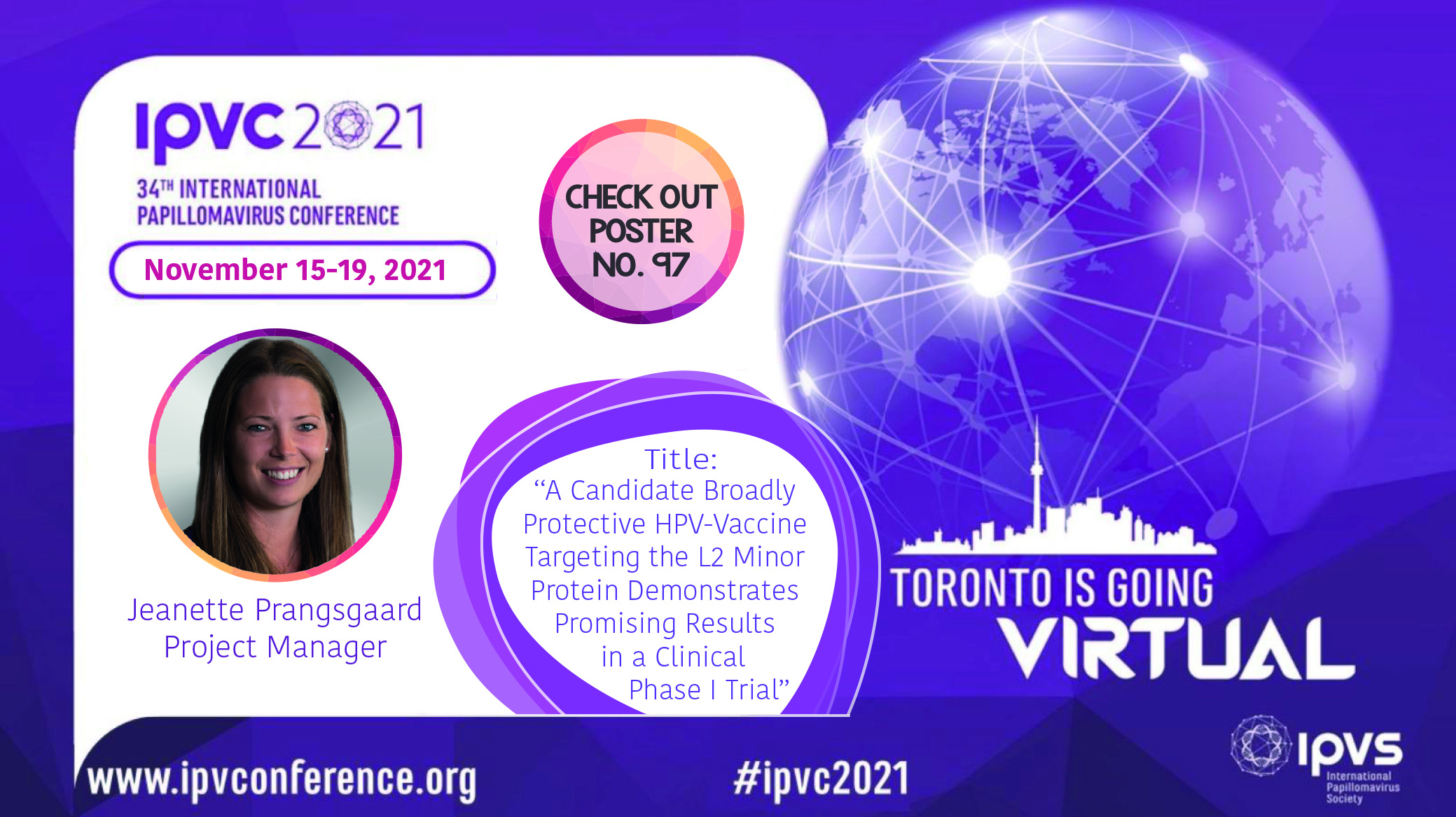 Jeanette presents E-poster at IPVC 2021
The virtual 34th International Papillomavirus Conference took place last week, from November 15-19. The conference's theme this year was: 'Research and education for HPV elimination'.

...
READ MORE
---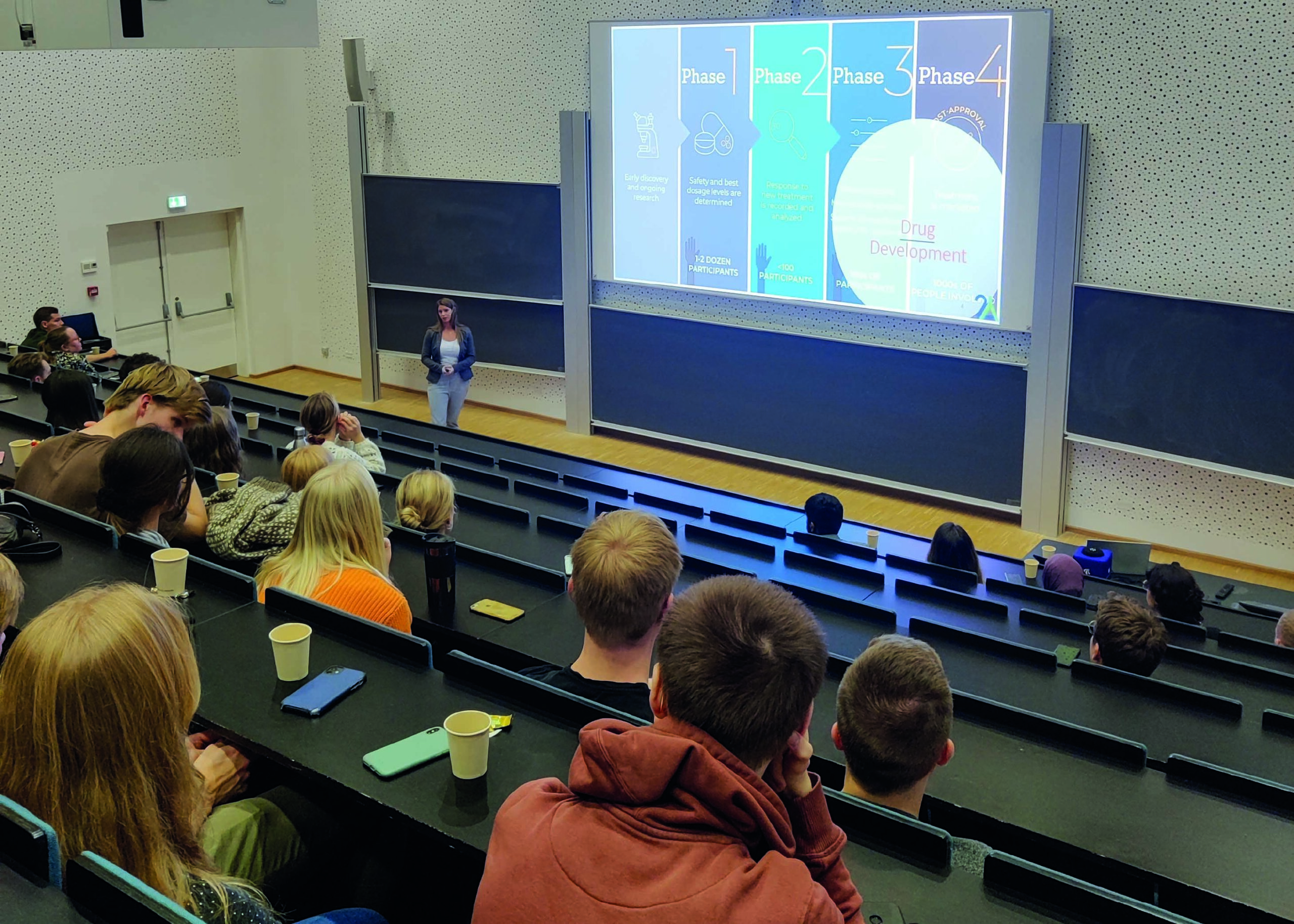 Clinical trials explained
On November 4, Jeanette Prangsgaard held a presentation at the 'Clinical Trials' even, organised by Synapse – Life Science Connect Aalborg.

...
READ MORE
---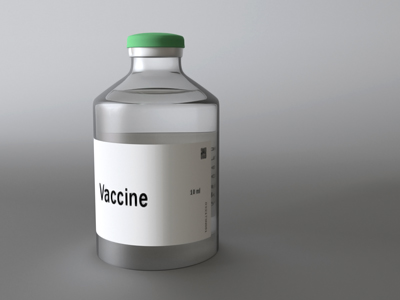 All volunteers have now received three doses of 2AP01 (AAVLP-HPV), our very broad spectrum HPV vaccine formulated without adjuvant. The vaccine is well tolerated and no serious adverse events (SAEs)have been observed to date.
...
READ MORE
---

Article about 2A Pharma in the Danish pharma/biotech media MedWatch (behind paywall):

Danish: https://medwatch.dk/secure/Medicinal___Biotek/article11272123.ece
English: https://medwatch.dk/secure/Top_picks_in_english/article11274345.ece
READ MORE
---
2A PHARMA INITIATES PHASE 1 CLINICAL TRIAL OF HPV VACCINE CANDIDATE
Malmö, Sweden – 13 March 2019
2A Pharma, the Swedish/Danish vaccine company today announced that, approximately 27 months after the company was founded, its novel, broad coverage, HPV L2 vaccine candidate formulated without...
READ MORE
---
2A PHARMA RECEIVES APPROVAL FOR PHASE 1 STUDY OF 2AP01
2A Pharma has received approval from the UK Medicines and Healthcare products Regulatory Authority and from the local Ethics Committee to proceed with a first-in-human study of 2AP01, which is beingdeveloped as broad coverage prophylactic HPV vaccine formulated without adjuvants. 2A Pharma expects that screening of volunteers will commence in January 2019 with first dosing in March 2019 and...
READ MORE
---
EUROSTARS FUNDING FOR THERAPEUTIC HEAD AND NECK CANCER VACCINE PROJECT
We are extremely pleased to announce that 2A Pharma in collaboration with partners from The Danish Technological Institute and Danish biotech company DNA Sense have been granted EUR 653,000 Eurostarsfunding for 2AP07, a project to develop a therapeutic head and neck cancer vaccine.
...
READ MORE
---
-->